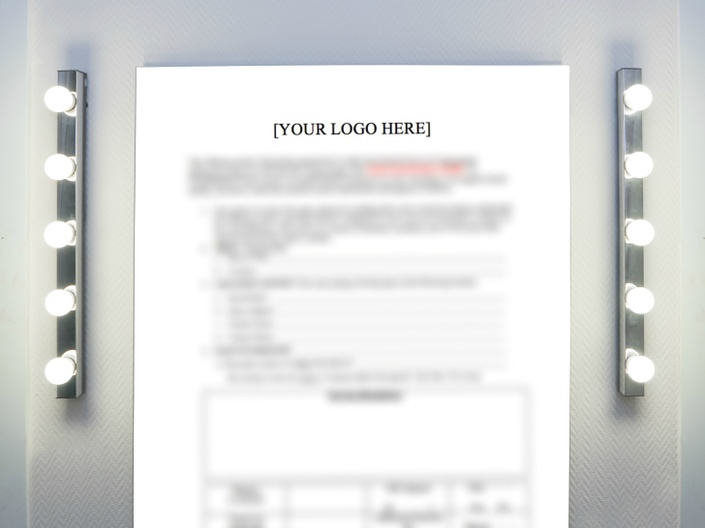 Sample Contract
Use the Contract and Terms we use to book all of OUR clients!
Hey Doll!
The document attached is a sample contract that we would use for our clients. You may use this at your discretion. Change anything needed to fit you and your business personally. You may add or subtract certain terms based on what you feel is best for your company.
Good luck to you and your business endeavors!

Your Instructor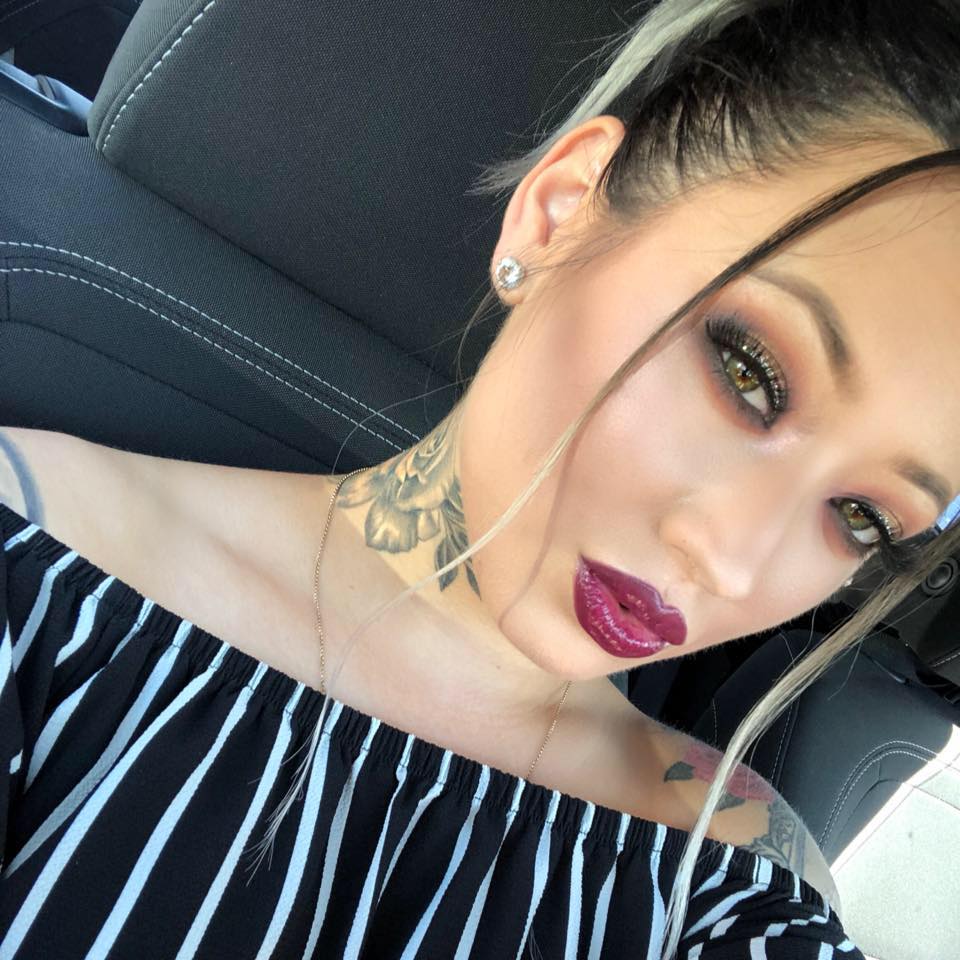 Hi ladies! My name is Jacynda Jae, founder of Plush Pro Makeup Academy. I created this academy because I've learned that what we do here is so incredibly needed in the industry. It is so hard to find somewhere to get quality education in the beauty industry. The cosmetology schools cost an absolute fortune and their kits are all sponsored. Meaning you are forced to use products you may not want! We are here to educate you, so you can make your OWN decisions on your OWN products; without breaking the bank!
I hope that everything I have learned and wrote here will help you succeed as well! It has been years of trial and error and I want to bring to you the knowledge I have and learned, so that you can have a head start!
A little about me… It all started with a passion for the beauty industry & an even BIGGER passion to work for myself. I started my journey at cosmetology school. I quickly realized hair was not for me. But, I still wanted to pursue a career in the beauty industry. I then went and got certified to be a makeup artist through Analicia Romo, a 20+ year veteran in the industry. After being certified I went and applied to TONS of makeup counters and stores. Consistently being turned down for lack of experience, my tattoos & crazy hair. I decided to open my own business. Plush Makeup Academy and Hair Design was born! A few years later the name was shortened to Plush Artistry and about a year after that, we are now and currently Mobile Radiance! We specialize in freelance hair and makeup. We travel to our clients on location to make them feel amazing for any occasion! We started in San Diego and have expanded into Orange County and Los Angeles! We also managed to be #1 Hair & Makeup business on Thumbtack every year, continuously placed Top 10 on San Diego A-List as well as getting awarded "Top Pro". Less than 3% of pros make the cut!
Don't ever think that any of this was easy! It's been a long road and many days of wanting to give up. It just goes to show that hard work and dedication pays off!
There are so many reasons to be in this industry. It allows you to work for yourself, be your own boss. Make your own hours and rules. You also have a chance to be a part of so many amazing divisions. Bridal, fashion, print, film etc.! Be a part of the most important day in someone's life, be in the middle of the glamorous and exciting fashion scene, build an amazing portfolio with print work or behind the scenes for a movie! There's so much you can do! This industry is so much fun and you get to meet so many amazing people.
I love what I do! Being on location for someone's special day as well as running my own businesses is truly amazing and a dream come true! But what I really love to do is teach you! Helping you ladies grasp the art of makeup as well as the business of makeup is my absolute passion! My goal here is to help you understand not only how to do makeup, but more importantly; how to do WELL in this industry! How to work with clients, how to look professional & stand out from the crowd! Trust me, there are so many little things that make a big difference in your success in this industry that isn't about doing the actual act of makeup!
My courses and its videos were created with ACTUAL paying Plush Artistry/Mobile Radiance clients. It does not get any more real than this. During the filming of the courses we asked our clients if they were okay with us filming their appointment. There was no planning involved as far as the looks go. These are genuine, 100% paying REAL clients. REAL results. REAL reactions. THAT is what sets us apart from other makeup schools who use models. They get to do exactly what they want on them. They film and produce planned results and scripted reactions. Plush Pro Makeup Academy is 100% real. You are about to watch and learn exactly what this industry is going to bring you. Exactly what it is going to look like. Let's get started!
Our goal is to be different from the rest. We work countless hours to build and maintain the reputation and satisfaction that we see on our clients and students faces each and every day. Every one of you mean the world to us and we wouldn't be here, doing what we love, if it weren't for YOU.
I am so thankful to have such an amazing team of artists along with me. We are all truly passionate about what we do, we take our jobs very seriously, and we take pride in how we run our company - because we are different. I've made sure of that. Each and every one of our artists and instructors were hand-picked by me and we are all here for one thing; you.
So I thank you from the bottom of my heart for trusting in us as artists, in me as a business owner, and in Plush Pro Makeup Academy; to be part of your new and exciting career!
Frequently Asked Questions
When does the course start and finish?
The course starts now and never ends! It is a completely self-paced online course - you decide when you start and when you finish.
How long do I have access to the course?
How does lifetime access sound? After enrolling, you have unlimited access to this course for as long as you like - across any and all devices you own.